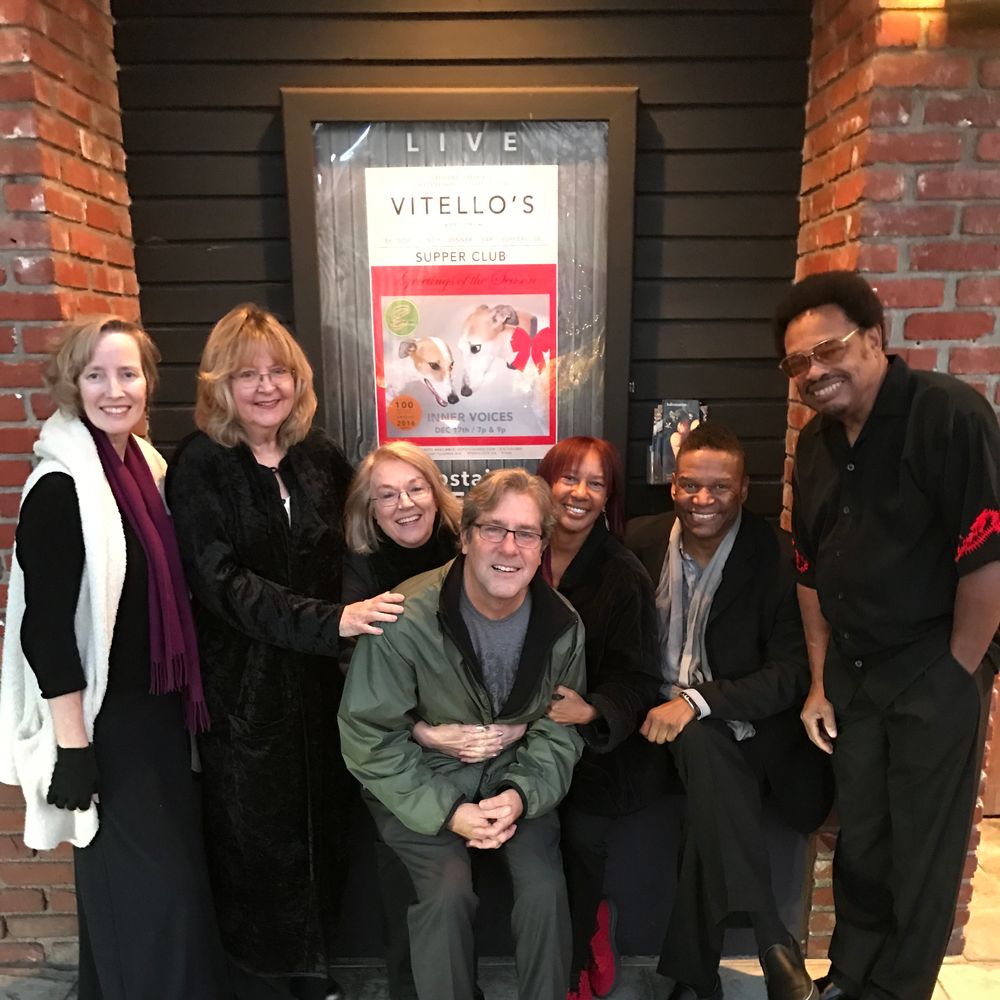 W E L C O M E !
I wish this site looked cool, but have you ever tried a build-it-yourself-in-an-hour website?  Holy Steve Jobs.  Not with my analog mind.  Countless hours,  still scrambling.  I'd rather be writing vocal arrangements.
This is a heads up to tell you that INNER VOICES will be performing our annual Christmas show on Friday, Dec. 20, 2019, 8:00 pm, at  Feinstein's @ Vitello's Restaurant, 4349 Tujunga Ave, Studio City, CA 91604. 
[Click here or on SHOWS above.]
Get Tickets Now! Past Shows Have Sold Out!
We have VIDEOS if you go to that page.  Working on bio, CDs and photos, but there's a group update under "The Long Game."  
Left to right: Deborah Dietrich, Morgan Ames, Shelby Flint, Bob Joyce, Clydene Jackson, Michael Mishaw and special guest Jim Gilstrap